Are you feeling frustrated, resentful or even insignificant in your own life?
It's time to become the centre of your universe again.
Introducing
10 DAYS OF YOU!

Lost that sense of self you once felt so proud of?
Are you tired of "shoulding" all over the place and ready to get your life and body back?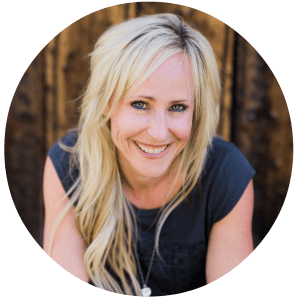 10 Days of simple daily requests to help you get conscious of the relationship you have with food, your body and yourself.
(yep… time to stop putting everything and everyone before you FOR ONCE)
Maybe reconfigure a few things while we're at it.
Because it's time to stop hiding and playing small in your life.
I want you to feel good in your body.
Step out and commit to change. 
During this program, you'll discover:
The program will be delivered immediately upon purchase!
It includes:
Get it all for only $197!
Imagine learning to work with food, your body and your emotions to create a new way of losing weight that includes LOVING yourself through the process.
If you're fed up with continually going round in circles (or rather up and down on the scale) and you KNOW there must be more to losing weight than eating another serving of broccoli or exercising more the 10 Days of YOU! will give you a new perspective in weight loss.
Once you understand how your relationship with YOU impacts your weight loss, it changes the game.
You'll break free from your behaviour patterns with food, and learn to be loving towards yourself. You'll no longer feel the guilt or shame that perpetuates the downward spiral of emotional eating and you can finally get on the path towards lasting weight loss.
How is the content delivered?
I'm so glad you asked!
Once you've completed your purchase you'll be re-directed to a thank you page where you'll find the link to immediately download the 10 Days of YOU! pdf.
You can binge watch everything or pace yourself doing one challenge at a time.  There is no perfect way to do this program but as long as you stay in the room and do the work you will begin to see big shifts in perspective.
You'll get:
Immediate access to all 10 days of YOU! each with a specific topic of discovery.

Every day starts with a video overview where I dive deeper into the content and explain the purpose of each lesson.

Extra PDF worksheets contained inside your download with more information to support your learning.
Get it all for only $197!
Just found out I'll be dancing in our year end GROWN WOMEN recital, in heels. Is this my life…seriously, I love being on stage, but I am terrified.
One year ago I was completely depressed, telling my husband "Is this really how my life is going to play out? Unhappy, overweight, sitting in my bedroom night after night binging on junk food."
I had succumbed to the idea that this is how it would be.
Next month will be a year since Lisa Carpenter popped into my newsfeed. I have not looked back since. Sure, there are junk food days, but man I am having the time of my life right now! 
Never though it was possible, dreams do come true! <3
When you start to change how you view your relationship with food, you'll begin to discover an amazing new relationship with yourself.
I can't wait for you to discover how the 10 days of YOU! will change the relationship you're having with yourself  like the thousands of women who've completed this program.
A peaceful relationship with food and your body is waiting for you!
xo ~ Lisa
Get 10 Days of YOU! today for only $197!