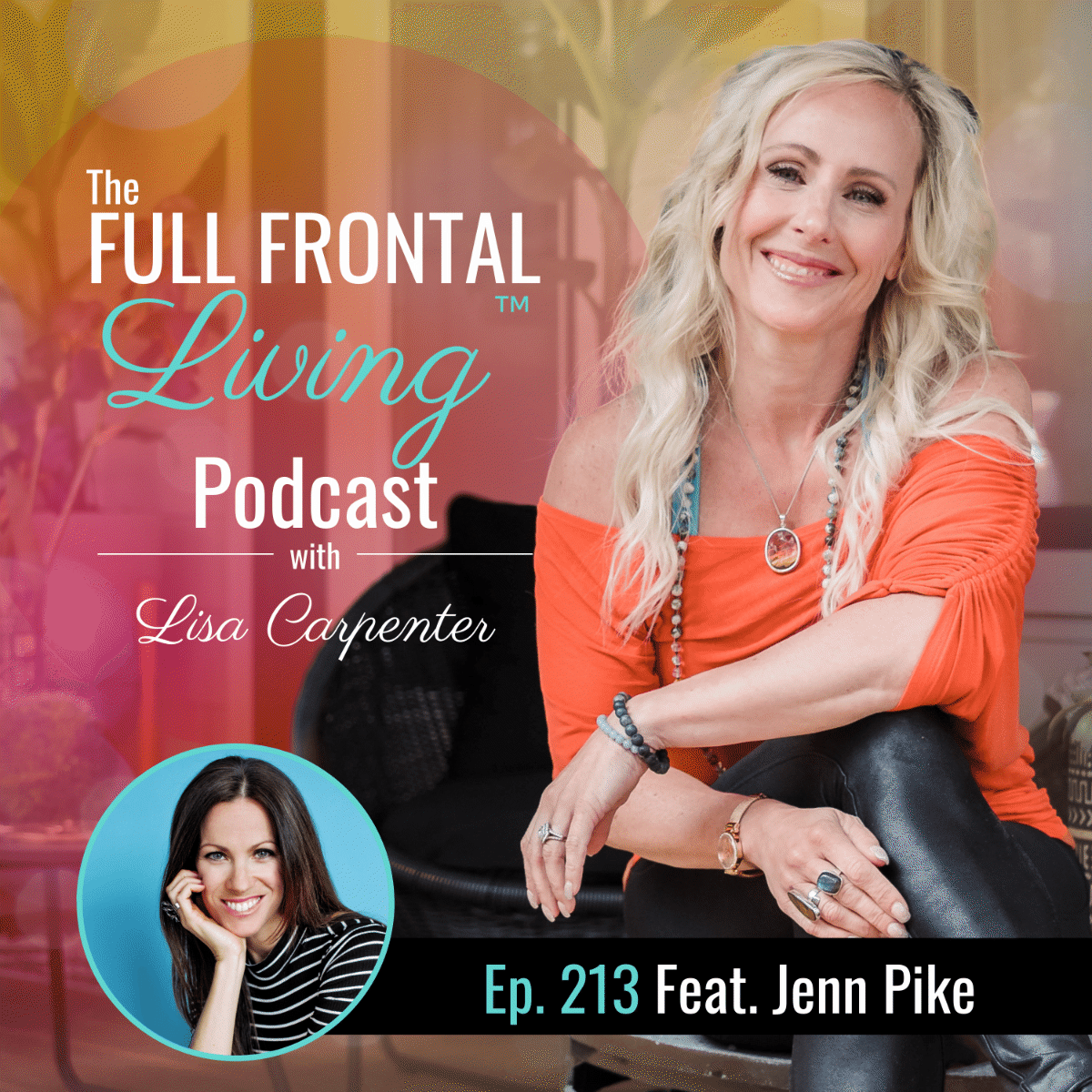 In Episode 213, Lisa chats with her friend and colleague Jenn Pike. Jenn is a Registered Holistic Nutritionist and Medical Exercise Specialist who specializes in women's health and hormones and is the Bestselling author of "The Simplicity Project" as well as her two cookbooks The Simplicity Kitchen and The Simplicity Body.
If you've been following this podcast, you know that Lisa has experienced both highs and lows with her hormones as she's aged. She's been very open about her journey, and she's discussed burnout and the effects of self-care on our hormones.
In today's episode, Jenn and Lisa want to highlight how hormones play a significant role in your life, and how many women lack understanding of their impact or what they can do to support themselves and their hormonal health.
They talk about symptoms, what it looks like to really take care of yourself, and what it looks like to dismiss your body and not listen to what's happening. They dive into it all. You'll walk away with a much better understanding about how your hormones impact you, especially as you age.
([02:26] ): Jenn introduces herself, what she does, and how she started her career as a fitness instructor turned medical exercise specialist and a functional medicine diagnostic nutritionist – specializing in women's health hormones
([06:08]): Lisa shares how similar their beginnings were and her first awakening/experience with hormonal imbalance
([07:28]): How Jenn went through her own burnout and put herself last.
([12:41]): Lisa was getting dizzy even while in bed and went to a doctor who diagnosed it as vertigo. Intuitively, she knew it was something else.
([16:46])  ADHD and hormones
([19:15]) The effects hormones have on our body, intimacy, mood, brain, and how we can work with our hormones
([24:12]) As women, taking care of ourselves and our bodies is no easy feat, but it's empowering and imperative
([29:25]) Lisa shares a story when she made a decision to take back control  of her body
([31:43]) Jenn talks about estrogen dominance
(36.49) The idea of resting vs pushing through
([46:03]) Figuring out what normal feels like for you
([50:13]) Jenn talks about doing just one thing. Focus on one thing. You don't have to do all the things.
Enjoy the episode and if you'd like to learn more about your hormones, and how to support your body visit Jenn Pike's website here: https://jennpike.com/
To connect with Lisa on Instagram, https://www.instagram.com/lisacarpenterinc/
To learn if coaching is right for you, book a 30-minute call to learn more about the ways you can work with Lisa