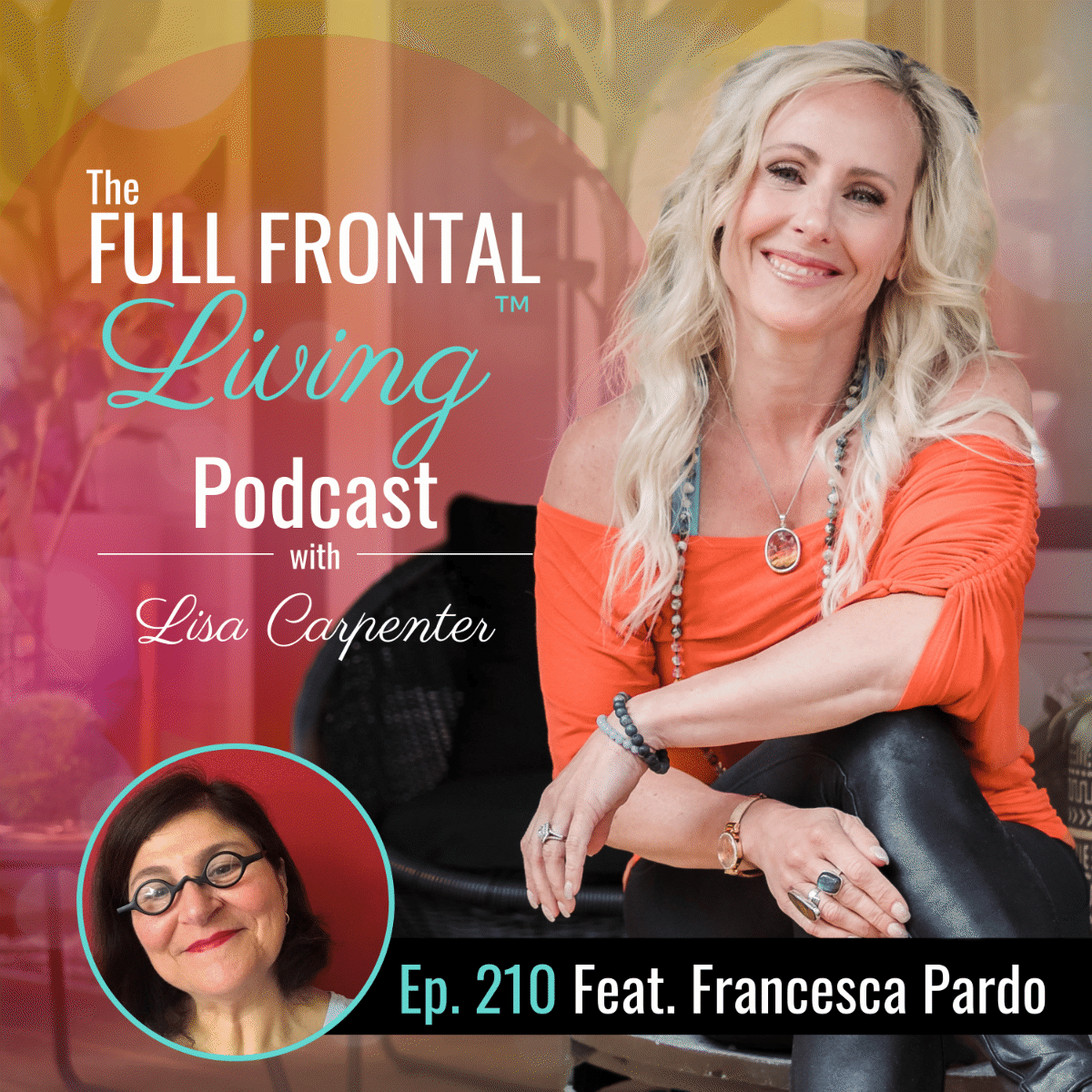 In episode 210 Lisa chats with her client Francesca about her journey towards a more loving and accepting relationship with her body.
You'll learn the SIMPLE but powerful exercise that allowed Francesca to neutralize how she was feeling about her body and manage the thoughts she was thinking, so she could find freedom in and acceptance of her body.  The ladies talk about how much women hide when they're feeling self-conscious and how it impacts the relationship they are having with the world around them, and how it's possible to feel powerful and strong without having to lose weight.
Francesca shares her journey through Lisa's program Weight Loss From Within and how it wasn't about weight loss but a journey of self discovery so that you can discover the stories, feelings and thoughts holding you back from enjoying the skin you're in.   She shares the power of journaling and getting her reflections down on paper, so she could stop hiding from them and find new ways to approach how she was feeling about her body.
This work opened Francesca up to other ways she was hiding in her life and the behaviors that were causing her to feel disconnected from herself in other ways so that she could begin to make herself a priority.
She's gone from an over-doing, people pleasing, perfectionist to a woman who knows how to set powerful boundaries that support both her physical and emotional wellbeing, so she can accomplish more while doing less.
This has allowed her to charge more for her services while working fewer hours on projects she loves instead of ones she was tolerating.
It has also helped her show up more confidently and speak up for what she wants and needs in a powerful way that is still filled with kindness and care.
She has learned how to say no and allow others to take the lead, instead of doing everything herself and taking over what were other people's responsibilities. She now knows how to care without care taking, leaving her with more time to do the things she loves and allowing others to handle their own stuff.
And most importantly, she learned how to LOVE herself and feel proud of who she is in the world.
This is an extraordinary conversation that will leave you feeling inspired about what is possible for you when you fully commit to your transformation.
To purchase Weight Loss From Within http://www.lisacarpenter.ca/wfw
Coach with Lisa by applying for a 30-min free call http://www.lisacarpenter.ca/coachme
Lisa is currently booking new clients for February 2023, but space is limited.
Connect with Lisa on Instagram https://www.instagram.com/lisacarpenterinc/